Structural & Foundation Repair Services In Omaha, Lincoln, Sioux City, NE, IA, and MO
Authorized Foundation Contractors Providing Warrantied Structural Repairs
At Thrasher, we have the products and professionally authorized foundation contractors in-house that you need to permanently solve your foundation issues. Each of our contractors specializes in foundation repair solutions -- it's what they do every day!
We can solve your foundation issues once and for all, and we provide all of our customers with free inspections for foundation repair.
Each quote is prepared following a complete, on-site inspection and personal consultation. You'll also receive a free copy of our foundation repair book.
Warrantied Foundation Repair
We offer all of the following foundation repair services throughout our service area in Nebraska, Iowa, and Missouri: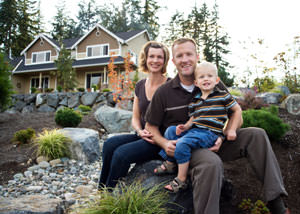 The Cost Of Foundation Repair
Our foundation experts will complete a free inspection and discuss the potential costs and options that work best for you and your family
More about foundation repair costs.
Repair Or Replace The Foundation?
When your home foundation shows signs of damage, things will often look much worse than they really are. At first glance, it may even seem like the only option is to completely replace the foundation.
While you should treat every foundation problem seriously, it's important to remember that most foundation issues have simple, permanent repair solutions.
Completely replacing your foundation is expensive, time-consuming, and doesn't address the true source of your problem: soils.
Both new and old foundations can be damaged by expansive soils, settlement, frost and other natural forces. But at Thrasher, we use permanent and warrantied solutions that work with your existing foundation.
More about Repairing Vs. Replacing A Foundation.
We Can Fix Your Foundation Or Structure Problem!
At Thrasher, we're here to fix your foundation problem -- no matter what it is. We have the specialized equipment, products, and professional experience you need to make permanent foundation repairs.
To get you started on the right foot, we'd like to provide you with a free foundation repair quote. We'll introduce you to one of our foundation specialists, who can answer any questions you have and explain how we can permanently restore value and structural stability to your home.
Call or e-mail us today to schedule your free inspection! We proudly serve Lincoln, Omaha, Sioux City, areas nearby such as Carroll, Council Bluffs, Bellevue, Grand Island, Kearney, Norfolk, Fremont, North Platte, and the surrounding areas.