HUD Multi-family Radon Mitigation Services in Omaha, Lincoln & Surrounding Areas
Our Radon Mitigation Services
Retrofit & new construction mitigation services
Radon abatement system design & consulting
Active soil & sub-slab depressurization
Supervision of substantial rehabilitation projects
Activation of passive systems

If you are applying for funding through the U.S. Department of Housing and Urban Development (HUD) for the purchase or refinancing of a multi-family property, you are required to include proof of radon testing and mitigation if elevated levels of radon gas are found.

If you have had your property tested and your radon level is 4 picocuries per liter (pCi/L) or higher, Thrasher can install a radon reduction system to reduce radon levels in accordance with American Society for Testing and Materials (ASTM) standards and the HUD Radon Policy. We offer radon testing and mitigation services for all multi-family dwellings, including condos, townhouses. and apartment buildings in Lincoln, Omaha, Sioux City and surrounding areas.
Call us at 1-800-827-0702 to request an inspection and radon mitigation inspection today!
Designing effective radon reduction systems for multi-family buildings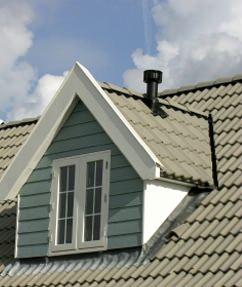 HUD policy requires radon testing in multi-family properties.
Installing radon reduction systems in large buildings requires extensive knowledge of building codes and construction designs. Things like HVAC systems, stairwells, elevator shafts, and complex foundations must be considered. The most common radon mitigation system is Active Soil Depressurization, but we will work with you to determine the best radon reduction method for your property. With experience designing radon mitigation systems for multi-unit buildings, you can count on Thrasher for effective reduction of radon levels and peace of mind. Once mitigation is completed, we will provide you with a certificate of completion and ensure that follow-up testing is completed.
If you need to have your building tested, learn more about our HUD radon testing services and contact us today to schedule your test!
Contact us for a free radon mitigation inspection
If your multi-family property has high radon levels, don't wait to take action. We are the local trusted radon professional in Grand Island, Bellevue, Council Bluffs, Norfolk, Fremont, North Platte, Kearney and areas nearby. Contact us to get a free inspection to have a radon mitigation system installed.