The Supportworks Contractor Network

Thrasher Foundation Repair is proud to be a member of the international Supportworks network, which is comprised of expert foundation repair contractors throughout the United States and Canada. We are your local experts for all types of foundation repair services in Omaha, Lincoln, Sioux City and the nearby areas in Nebraska, Iowa, Missouri, Kansas, and Colorado.
As part of the Supportworks network, we have access to the best products and training in the industry. Our experienced professionals are trained to carefully evaluate your home and provide you with the best possible solution.
If you have questions about product availability, pricing, or technical information, contact us today to speak with a structural engineer.
What is the Supportworks Network?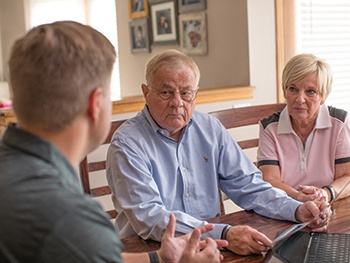 Supportworks is an international network of the most knowledgeable and experienced foundation repair contractors throughout North America. With independently owned and operated dealerships spanning from coast to coast, Supportworks works together with each of its dealerships to research and implement the best foundation solutions in the industry.
Supportworks focuses on professional training, industry research, and sharing the best practices in the industry. With this in mind, Thrasher Foundation Repair operates with the resources of literally hundreds of years of combined experience!
Engineered for Performance — Supportworks maintains a staff of both geotechnical and structural engineers. These experts assist in product design, dealer support, and quality assurance of all Supportworks products.
Commitment to Excellence — Supportworks dealers operate with long-term goals in mind, and they care about quality customer service.
What This Means for You — You can rest assured that you will get a quality, safe, secure solution to your foundation.
How do we do it?
Utilizing solutions such as helical pier and anchor systems, push pier systems, and wall anchoring systems, Supportworks has the experience, expertise, and products to fix foundation structural problems including:
Bowing and leaning of basement walls
Settling of heavy structures such as large homes, offices and apartment buildings
Settling of light structures such as decks, stoops and porches
Failing retaining walls
Settling columns in crawl spaces
When it comes to stabilizing your foundation, don't settle for less than the industry-leading products provided by Supportworks!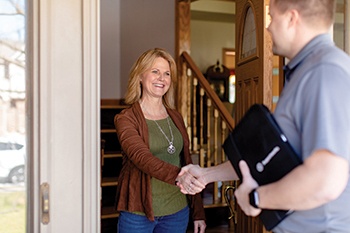 Our International Headquarters
Supportworks has major foundation repair dealer support facilities in Omaha, Nebraska and Seymour, Connecticut.
Excellent Training
Supportworks places a strong emphasis on training. Dealership owners and employees are provided continuing training opportunities.
Trainings include not just product installation methods but also courses on customer service and management, as well as a full library of extensive video and audio materials.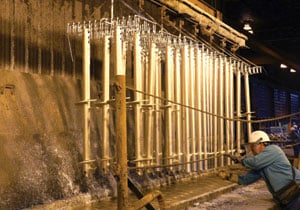 Quality Craftsmanship
All Supportworks products are manufactured with the utmost in quality and safety in mind; each stage of the manufacturing process is carefully monitored.
As members of this international network, you can rest assured that we benefit from a first-class organization -- one that keeps all its contractors on the cutting edge for quality, professionalism, and customer service.
Get a Free Estimate
Give us a call at

1-844-948-3306

or complete this form and we'll contact you shortly to schedule a Free Inspection, and you'll get a no-obligation written quote during our initial visit.
We serve the following areas
Missouri
Annapolis
Beulah
Birch Tree
Black
Briar
Bunker
Couch
Doniphan
Edgar Springs
Ellington
Ellsinore
Eminence
Eunice
Fairdealing
Gatewood
Grandin
Hartshorn
Jadwin
Jerome
Lake Spring
Middle Brook
Montier
Myrtle
Naylor
Newburg
Oxly
Raymondville
Redford
Reynolds
Rolla
Salem
Summersville
Van Buren
Winona
Kansas
Iowa
Alton
Batavia
Centerville
Fremont
Harper
Keota
Milton
Ollie
Richland
Selma
South English
Thayer
Our Locations: